Use our thorough list of power cord manufacturers and suppliers in to examine and sort top power cord manufacturers with previews of ads and detailed descriptions of each product. Any power cord manufacturers can provide power cord products to meet your companies specific qualifications. An easy connection to reach power cord manufacturers through our fast request for quote form is provided as well. This source is right for you whether it's for extension cords, plug adapters, custom power cords, or any other power cord needs.
Leading Power Cord Manufacturers
Cheyenne, WY
|
877-284-7760
CableTiesAndMore.com is a leading online retailer and distributor specializing in a comprehensive range of power cord products and services. Our commitment revolves around providing high-quality solutions, exceptional customer service, and competitive pricing, all of which have helped us establish ourselves as a trusted name in the industry.
We offer an extensive selection of power...
$$$
Companies Serving Near Wyoming
Logan, UT
|
800-647-6231
Americord is a renowned power cord manufacturer providing high-quality products and exceptional customer support since our inception. With a commitment to excellence and innovation, we have established ourselves as a trusted name in the industry, catering to a diverse range of clients across various sectors.
Our product portfolio includes a wide variety of power cords, such as standard ...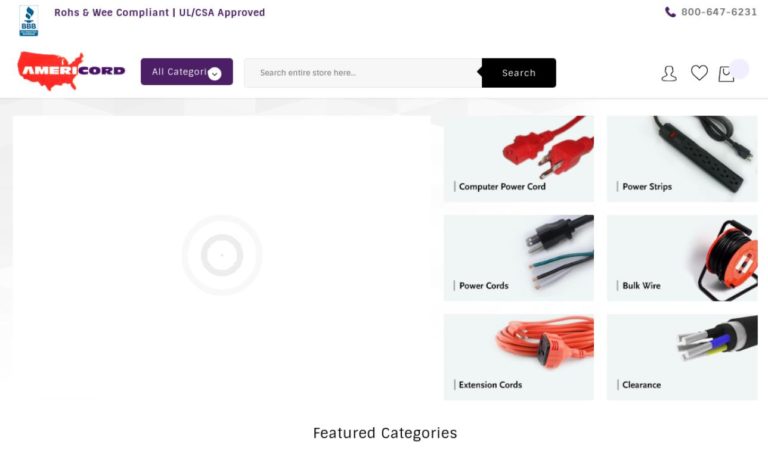 $$$