Use our thorough list of power cord manufacturers and suppliers in to examine and sort top power cord manufacturers with previews of ads and detailed descriptions of each product. Any power cord manufacturers can provide power cord products to meet your companies specific qualifications. An easy connection to reach power cord manufacturers through our fast request for quote form is provided as well. This source is right for you whether it's for extension cords, plug adapters, custom power cords, or any other power cord needs.
Companies Serving Near South Carolina
Fort Lauderdale, FL
|
866-673-9590
Electriduct offers cord covers and cable protectors to fit your application. We have common light duty plastic cord covers, as well as heavy duty cable protectors to be used at carnivals, construction sites, army camps or sporting events. Call us today for your cord set protectors and covers.
$$$
Clearwater, FL
|
800-780-4324
TRC, internationally recognized in the portable electrical safety products industry since 1981, produces the world's smartest 'Fire Shield' extension cord, and the 'ShockShield' ground fault cord. Our surge protectors, power strip cordsets and appliance electric cords protect you from shock and electrocution.
$$$
Norcross, GA
|
800-233-1603
Since 1988, Cable Connections has manufactured custom cable assemblies and wire harnesses for a wide variety of industries, including technology, transportation, communication, healthcare, military and many others. Our clients rely on us to provide reliable products with the highest quality.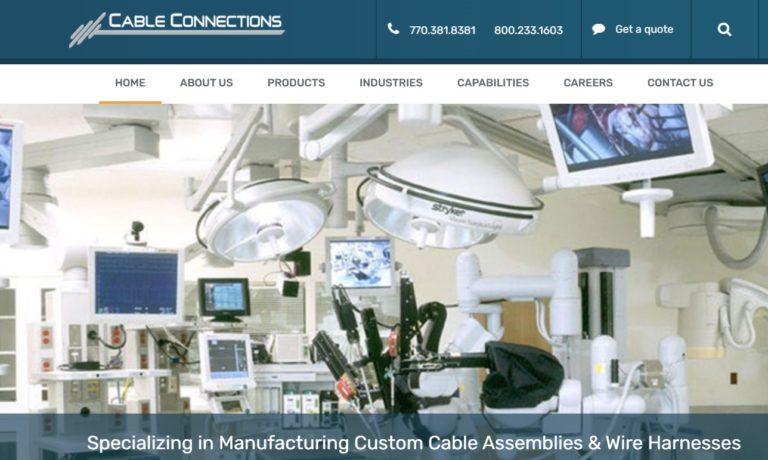 $$$